Witness for the Prosecution (1957)
Director: Billy Wilder Run Time: 116 min. Release Year: 1957
Starring: Charles Laughton, Elsa Lanchester, John Williams, Marlene Dietrich, Tyrone Power
Country: United States
Language: English, German
---
A new retrospective celebrating one of the most brilliant and versatile filmmakers of Classic Hollywood cinema.
See more Billy Wilder
---
About the film:
When Leonard Vole (Tyrone Power) is arrested for the sensational murder of a rich, middle-aged widow, the famous Sir Wilfrid Robarts (Charles Laughton) agrees to appear on his behalf. Sir Wilfrid, recovering from a near-fatal heart attack, is supposed to be on a diet of bland, civil suits—but the lure of the criminal courts is too much for him, especially when the case is so difficult. What follows is a game of deception in and out of court that is only made more complicated by the presence of Leonard Vole's German wife, Christine (an outstanding Marlene Dietrich).
Adapted from Agatha Christie's acclaimed 1953 mystery play of the same name, Wilder's legal thriller Witness for the Prosecution (1957) received overwhelmingly positive reviews, six Academy Award nominations, and according to Wilder, Christie said it was the best film adaptation of her work ever done.
"And the air in the courtroom fairly crackles with emotional electricity, until that staggering surprise in the last reel."

—Bosley Crowther for The New York Times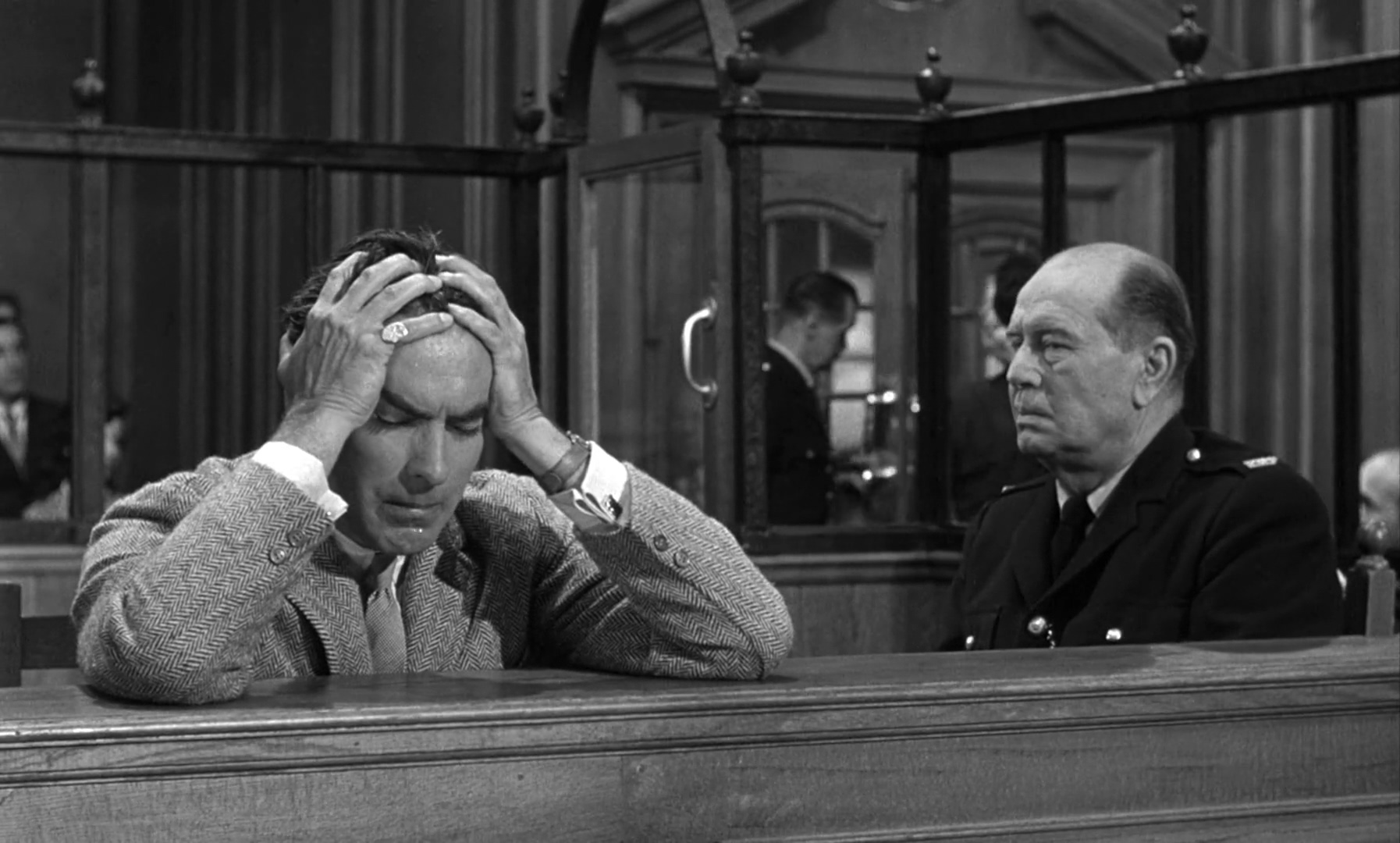 About the filmmaker:
Billy Wilder was an Austrian-born American filmmaker, screenwriter, producer, artist, and journalist, whose career spanned more than 50 years and 60 films. He is regarded as one of the most brilliant and versatile filmmakers of Classic Hollywood cinema.
Wilder first became a screenwriter in the late 1920s while living in Berlin. After the rise of Adolf Hitler, Wilder, who was Jewish, left for Paris, where he made his directorial debut. He relocated to Hollywood in 1933, and in 1939 he had a hit as a co-writer of the screenplay to the screwball comedy Ninotchka. Wilder established his directorial reputation after helming Double Indemnity (1944). In 1950, he co-wrote and directed the critically acclaimed Sunset Boulevard. From the mid-1950s on, Wilder made mostly comedies. Among the classics Wilder created in this period are the darkly funny war film Stalag 17 (1953), the romantic comedies Sabrina (1954) and The Apartment (1960), the courtroom drama Witness for the Prosecution (1957), and the farces The Seven Year Itch (1955) and Some Like It Hot (1959).
Over his five decade career, he was nominated for the Academy Award for Best Director eight times, winning twice, and for a screenplay Academy Award 13 times, winning three times. He earned numerous lifetime honors, including AFI Life Achievement Award in 1986, the Irving G. Thalberg Memorial Award in 1988, and the National Medal of Arts in 1993. Wilder holds a significant place in the history of Hollywood censorship for expanding the range of acceptable subject matter.
See our upcoming films
MAJOR SUPPORT


Ohio Arts Council
Greater Columbus Arts Council
The Columbus Foundation
Campus Partners
National Endowment for the Arts
WITH HELP FROM
CD 92.9 FM
G&J Pepsi
WOSU Public Media