Three Colors: Blue (1993) 4K Restoration
Director: Krzysztof Kieślowski Run Time: 98 min. Release Year: 1993 Language: French
Starring: Benoît Régent, Charlotte Véry, Florence Pernel, Hélène Vincent, Juliette Binoche
Country: France, Poland, Switzerland
Language: French, Romanian, Polish
---
One weekend only | Experience 4K Restorations of Krzysztof Kieślowski's celebrated Three Colors Trilogy – Blue (1993), White (1994), and Red (1994).
---
About the film:
In the devastating first film of the Three Colors trilogy, Juliette Binoche gives a tour de force performance as Julie, a woman reeling from the tragic death of her husband and young daughter. But Blue is more than just a blistering study of grief; it's also a tale of liberation, as Julie attempts to free herself from the past while confronting truths about the life of her late husband, a composer, while navigating a new relationship with an old friend who harbors a secret love for her.
Shot in sapphire tones by Sławomir Idziak, and set to an extraordinary operatic score by Zbigniew Preisner, Blue is an overwhelming sensory experience.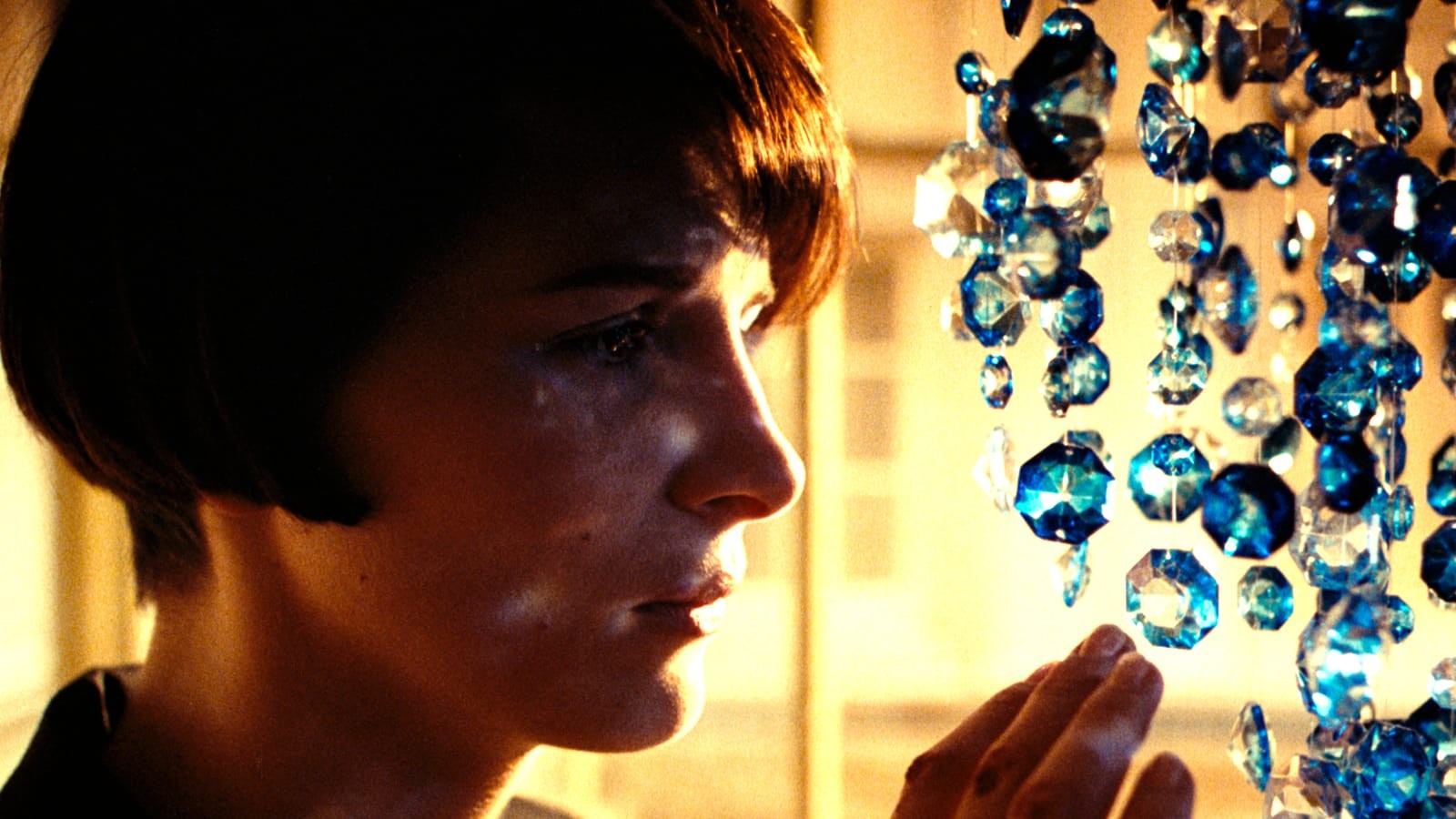 About the filmmaker:
Krzysztof Kieślowski was an influential Polish director and screenwriter known internationally for his groundbreaking 1989 TV series Dekalog, and his feature films The Double Life of Veronique (1991), a prize winner at Cannes, and his celebrated "Three Colors" trilogy starring Juliette Binoche, which received an impressive series of nominations and awards, including the Golden Lion at the Venice Film Festival for Three Colors: Blue (1993), the Silver Bear for best director at Berlin for Three Colors: White (1994), and three Academy Award nominations for Three Colors: Red (1994), including for Best Director and Best Writing. Kieślowski graduated from the prestigious films school of Łódź. Regarded as a master of the "cinema of moral anxiety," he started his career as a documentary filmmaker and went on to direct more than 40 films be named one of the top film directors of modern times.
See our upcoming films
MAJOR SUPPORT


Ohio Arts Council
Greater Columbus Arts Council
The Columbus Foundation
Campus Partners
National Endowment for the Arts
WITH HELP FROM


G&J Pepsi
WOSU Public Media