Ex Machina (2014)
Director: Alex Garland Run Time: 108 min. Rating: R Release Year: 2015
Starring: Alicia Vikander, Corey Johnson, Domhnall Gleeson, Oscar Isaac, Sonoya Mizuno
Country: United Kingdom
Language: English
---
Gateway Film Center is proud to present the first official retrospective of A24 films, Uncut Gems: A Twenty-Four Day Collection, August 4—September 11, 2022. Explore the full schedule of films here.
---
About the film:
Caleb, a coder at the world's largest internet company, wins a competition to spend a week at a private mountain retreat belonging to Nathan, the reclusive CEO of the company. But when Caleb arrives at the remote location he finds that he will have to participate in a strange and fascinating experiment in which he must interact with the world's first true artificial intelligence, housed in the body of a beautiful robot girl.
"Ex Machina has a precise visual sheen that evokes David Fincher, and earns the sudden, quiet, powerful scares of his best work."

—David Sims for The Atlantic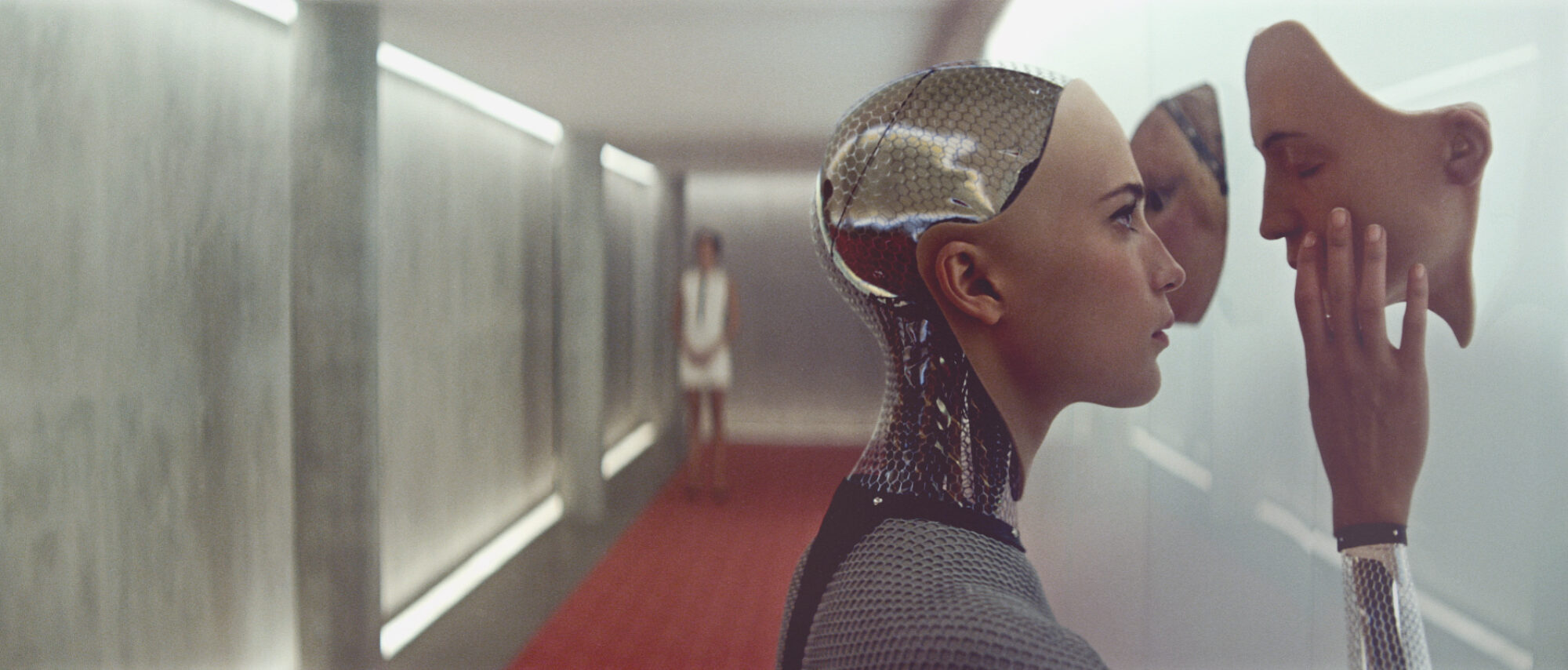 About the filmmaker:
Alex Garland is an English writer and filmmaker. He rose to prominence as a novelist in the late 1990s with his novel "The Beach", which led some critics to call Garland a key voice of Generation X. He subsequently received praise for the screenplays of the films 28 Days Later (2002), Sunshine (2007) (both directed by Danny Boyle), Never Let Me Go (2010), and Dredd (2012). Garland made his directorial debut with Ex Machina (2014), a science fiction-thriller which explores the emergence of artificial general intelligence. The film earned him an Academy Award nomination for Best Original Screenplay.
See our upcoming films
MAJOR SUPPORT


Ohio Arts Council
Greater Columbus Arts Council
The Columbus Foundation
Campus Partners
National Endowment for the Arts
WITH HELP FROM


G&J Pepsi
WOSU Public Media