Unicorn Wars (2023)
Director: Alberto Vázquez Run Time: 92 min. Rating: NR Release Year: 2022
Starring: Itxaso Quintana, Jon Goiri, Manu Heras, Maribel Legarreta, Ramón Barea
Country: Spain, France
Language: Spanish
About the film:
Official Selection, 2022 Annecy International Animated Film Festival
Official Selection, 2022 Fantastic Fest
It's "Bambi meets Apocalypse Now" in this provocative and strangely beautiful horror comedy from acclaimed filmmaker and illustrator Alberto Vazquez, who uses its outrageous candy-colored premise to explore religious zealotry, the tortured legacies of military fascism, and the depths of the soul.
For ages, teddy bears have been locked in an ancestral war against their sworn enemy, the unicorns, with the promise that victory will complete the prophecy and usher in a new era. Aggressive, confident teddy bear Bluey and his sensitive, withdrawn brother Tubby could not be more different. As the rigors and humiliation of teddy bear bootcamp turn to the psychedelic horrors of a combat tour in the Magic Forest, their complicated history and increasingly strained relationship will come to determine the fate of the entire war.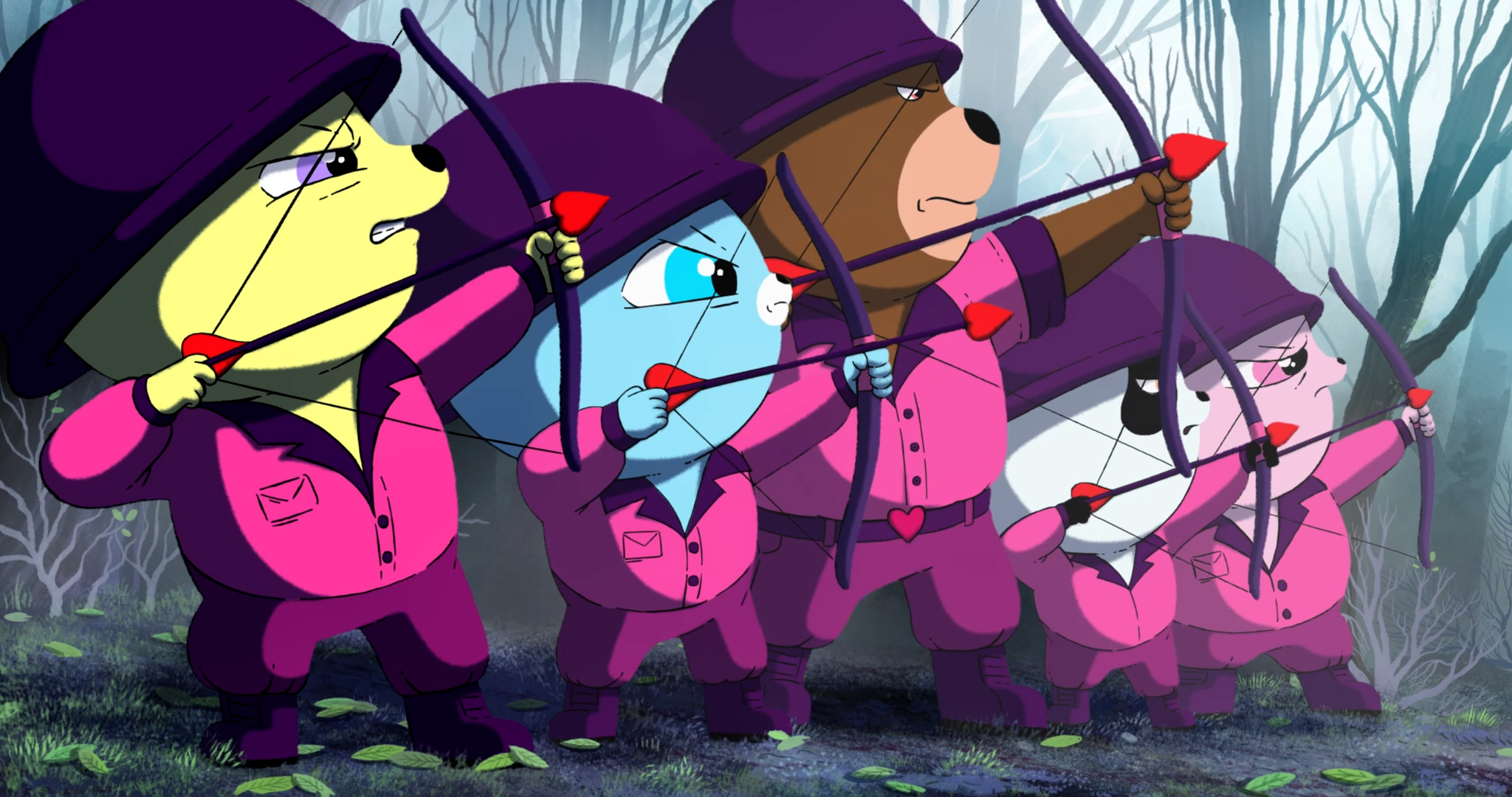 About the filmmaker:
Alberto Vázquez is a Spanish animation director, illustrator and cartoonist. His books and comics have been published in countries like Spain, France, Italy, Brazil and Korea, and his illustrations have been published in magazines and newspapers around the world. He has written and directed short animated films including Birdboy (2011), Unicorn Blood (2013) and Decorado (2016) based in his comics, as well as the 2015 feature film Birdboy: The Forgotten Children (2015). His works have won Goya Awards three times, won over 100 awards at international events, and been exhibited in prestigious festivals worldwide, including Cannes, EFA Awards, Toronto, Annecy, Clermond-Ferrand, Animafest Zagreb and Slamdance.
See our upcoming films
MAJOR SUPPORT
Ohio Arts Council
Greater Columbus Arts Council
The Columbus Foundation
Campus Partners
National Endowment for the Arts
WITH HELP FROM
CD 92.9 FM
G&J Pepsi
WOSU Public Media