The Tragedy of Macbeth (2021)
Director: Joel Coen Run Time: 105 min. Rating: R Release Year: 2021
Starring: Brendan Gleeson, Corey Hawkins, Denzel Washington, Frances McDormand, Moses Ingram
Country: United States
Language: English
About the film:
World Premiere at the 2021 New York Film Festival. Macbeth, the Thane of Glamis, receives a prophecy from a trio of witches that one day he will become King of Scotland. Consumed by ambition and spurred to action by his wife, Macbeth murders his king and takes the throne for himself.
Joel Coen's The Tragedy of MacBeth received nominations at the 94th Academy Awards for Achievement in Cinematography, Production Design, and Best Actor for Denzel Washington.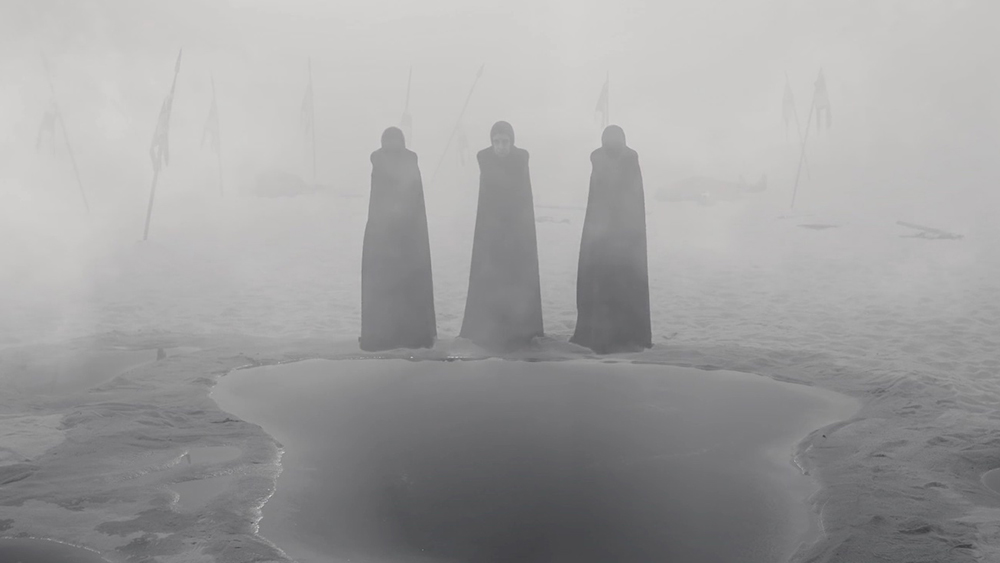 About the filmmaker:
Joel Coen is an award-winning writer and director who has worked alongside his brother Ethan to craft some of the most innovative and distinctive stories of the last few decades, beginning with their 1984 feature debut Blood Simple. Known for blending genres, the Coen Brothers have won top prizes at Cannes, Berlin, Venice, Sundance, and festivals around the world. Their projects include the Palme d'Or-winning Barton Fink and the Academy Award-winning Fargo and No Country for Old Men as well as The Big Lebowski, True Grit, O Brother, Where Are Thou?, The Man Who Wasn't There, Inside Llewyn Davis, and The Ballad of Buster Scruggs.
Based on the play "Macbeth" by William Shakespeare, The Tragedy of Macbeth is Joel's first film without Ethan.
See our upcoming films
MAJOR SUPPORT


Ohio Arts Council
Greater Columbus Arts Council
The Columbus Foundation
Campus Partners
National Endowment for the Arts
WITH HELP FROM


G&J Pepsi
WOSU Public Media