The Forger (2023)
Director: Maggie Peren Run Time: 116 min. Rating: NR Release Year: 2022
Starring: Jonathan Berlin, Louis Hofmann, Luna Wedler, Marc Limpach, Nina Gummich
Country: Germany, Luxembourg
Language: German
About the film:
Official Selection, 2022 Berlin Film Festival
Berlin, 1942. Cioma Schönhaus is a young Jewish man who won't let anyone take away his zest for life, especially not the Nazis. Since the best hiding spots are in plain sight, Cioma audaciously adopts the identity of a marine officer to escape being deported like his family before him.
Drawing on his art school background, he joins a network of underground rescuers and becomes infamous for his masterfully forged IDs – created with just a brush, some ink, and a steady hand – that save the lives of hundreds of Jews by allowing them to escape the country.
Meanwhile, he throws himself into the city's nightlife and even finds a fragile hope for love during the darkest moments of the war. His talent and propensity for boldness puts him in more and more danger, however, until his only chance of survival is one last forged document – with his own name on it. Based on a true story.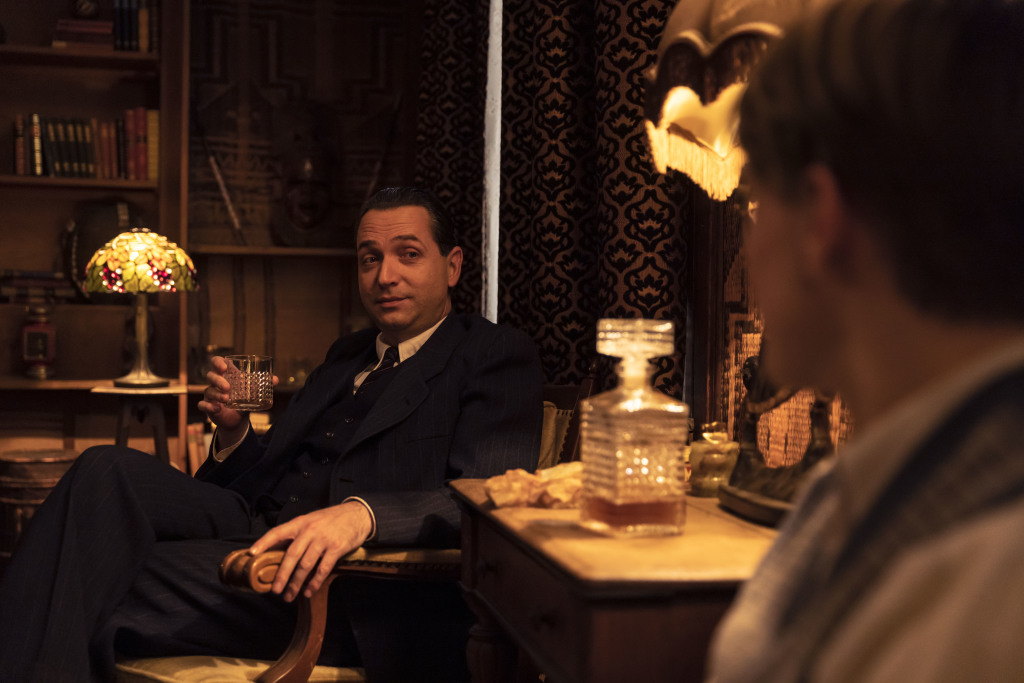 About the filmmakers:
Maggie Peren a German writer and director. After studying literature and psychology in Munich, she started writing her first screenplay when she was twenty-four years old. In 2003, she received the German Film Award for Before the Fall (2004), followed by numerous screenplays for which she won national and international awards. In 2011, she presented her second directorial work, The Color of the Ocean (2011) . The refugee drama premiered at the 2011 Toronto International Film Festival and was awarded several prizes worldwide. She also wrote the short film Nocebo (2014), which won the Student Academy Award for best foreign film in 2014.
The Forger (2023) had its World Premiere in the Berlinale Special Gala section of the 2022 Berlin Film Festival. Peren wrote the film's screenplay based on Cioma Schönhaus' novel of the same name.
See our upcoming films
MAJOR SUPPORT
Ohio Arts Council
Greater Columbus Arts Council
The Columbus Foundation
Campus Partners
National Endowment for the Arts
WITH HELP FROM
CD 92.9 FM
G&J Pepsi
WOSU Public Media