The Eight Mountains (2023)
Director: Charlotte Vandermeersch, Felix van Groeningen Run Time: 147 min. Release Year: 2022
Starring: Alessandro Borghi, Elena Lietti, Elisabetta Mazzullo, Filippo Timi, Luca Marinelli
Country: United States
Language: English
About the film:
Jury Prize winner at the 2022 Cannes Film Festival
Official Selection of the 2023 Sundance Film Festival
An epic journey of friendship and self-discovery, The Eight Mountains (2023) is a landmark cinematic experience as intimate as it is monumental, as deep as it is expansive. Adapting the award-winning novel by Paolo Cognetti, directors Felix van Groeningen and Charlotte Vandermeersch portray – through observant detail and stunning landscape photography – the profound, complex relationship between Pietro and Bruno, who first meet as children when Pietro's Milan family vacations in an isolated village at the base of the Alpine slopes.
"a valentine to brotherhood and a shape-shifting tale of self-discovery, resilience, nature and love"
As they mature, Pietro becomes estranged from his business-minded father even as Bruno—emotionally abandoned by his own father—takes up the role of surrogate son. Pietro's father's death reunites the two in realizing his dream of constructing a cabin on the Alps, and the project and subsequent explorations of the awe-inspiring mountain range bond Pietro and Bruno in a shared purpose. Yet despite their connection, the purity of nature and the demands of society both threaten to drive the men to pursue different, possibly irrevocably divergent paths on the vertiginous terrain of life.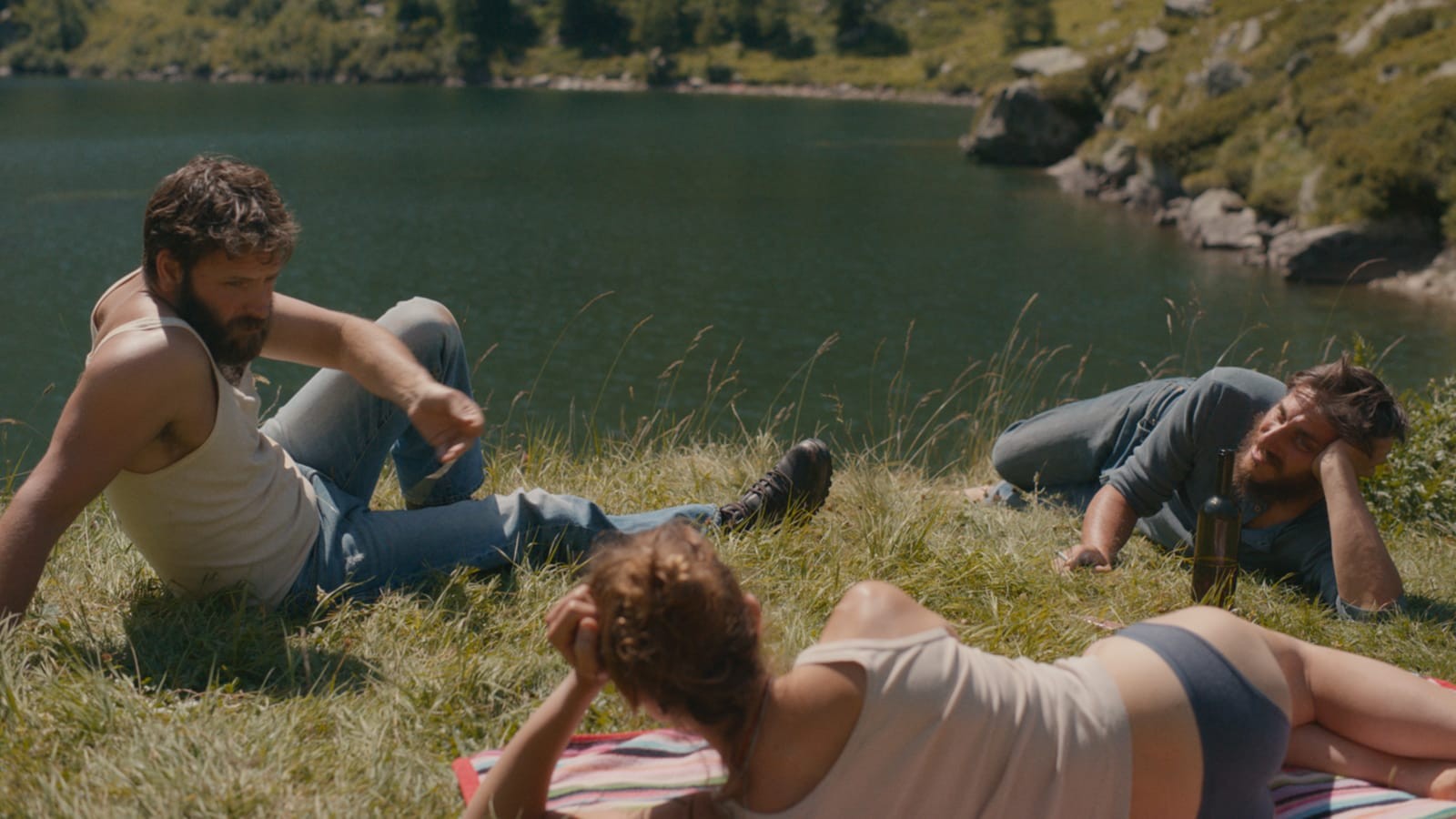 About the filmmakers:
Felix van Groeningen is a Belgian filmmaker who trained in audiovisual arts at the Royal Academy of Fine Arts of Ghent and graduated in 2000. His feature films include The Misfortunates (2009), which premiered in the Directors Fortnight at Cannes, The Broken Circle Breakdown (2012), which earned a César award and an Academy Award nomination for Best Foreign Language film, and Belgica (2016), which won the World Cinema Directing Award at Sundance. His first English-language film was Beautiful Boy (2018).
His film The Eight Mountains (2023) was co-written and co-directed with his partner Charlotte Vandermeersch making her directorial debut. Vandermeersch is an actor, musician, and writer who graduated from Studio Herman Teirlinck in Antwerp. Her work includes roles in the TV series Red Sonja (2011-2012) and What If? (2011-2020) and feature films Turquaze (2010), The Prime Minister (2016), Belgica (2016), and Adoration (2019). In 2018, she wrote, directed, and starred in her play "Buzz", which toured internationally.
See our upcoming films
MAJOR SUPPORT


Ohio Arts Council
Greater Columbus Arts Council
The Columbus Foundation
Campus Partners
National Endowment for the Arts
WITH HELP FROM
CD 92.9 FM
G&J Pepsi
WOSU Public Media