Tenet (2020)
Director: Christopher Nolan Run Time: 150 min. Rating: PG-13 Release Year: 2020
Starring: Dimple Kapadia, Elizabeth Debicki, John David Washington, Kenneth Branagh, Robert Pattinson
Country: United States, United Kingdom
Language: English, Russian, Ukrainian, Estonian, Norwegian, Hindi
---
Presented on 70mm film on July 3, 2021 as part of Science on Screen, a national initiative made possible through a grant by the Coolidge Corner Theatre, with support from the Alfred P. Sloan Foundation.
---
About the film:
Winner of the Academy Award for Best Achievement in Visual Effects.
Armed with only one word – Tenet – and fighting for the survival of the entire world, the Protagonist journeys through a twilight world of international espionage on a mission that will unfold in something beyond real time.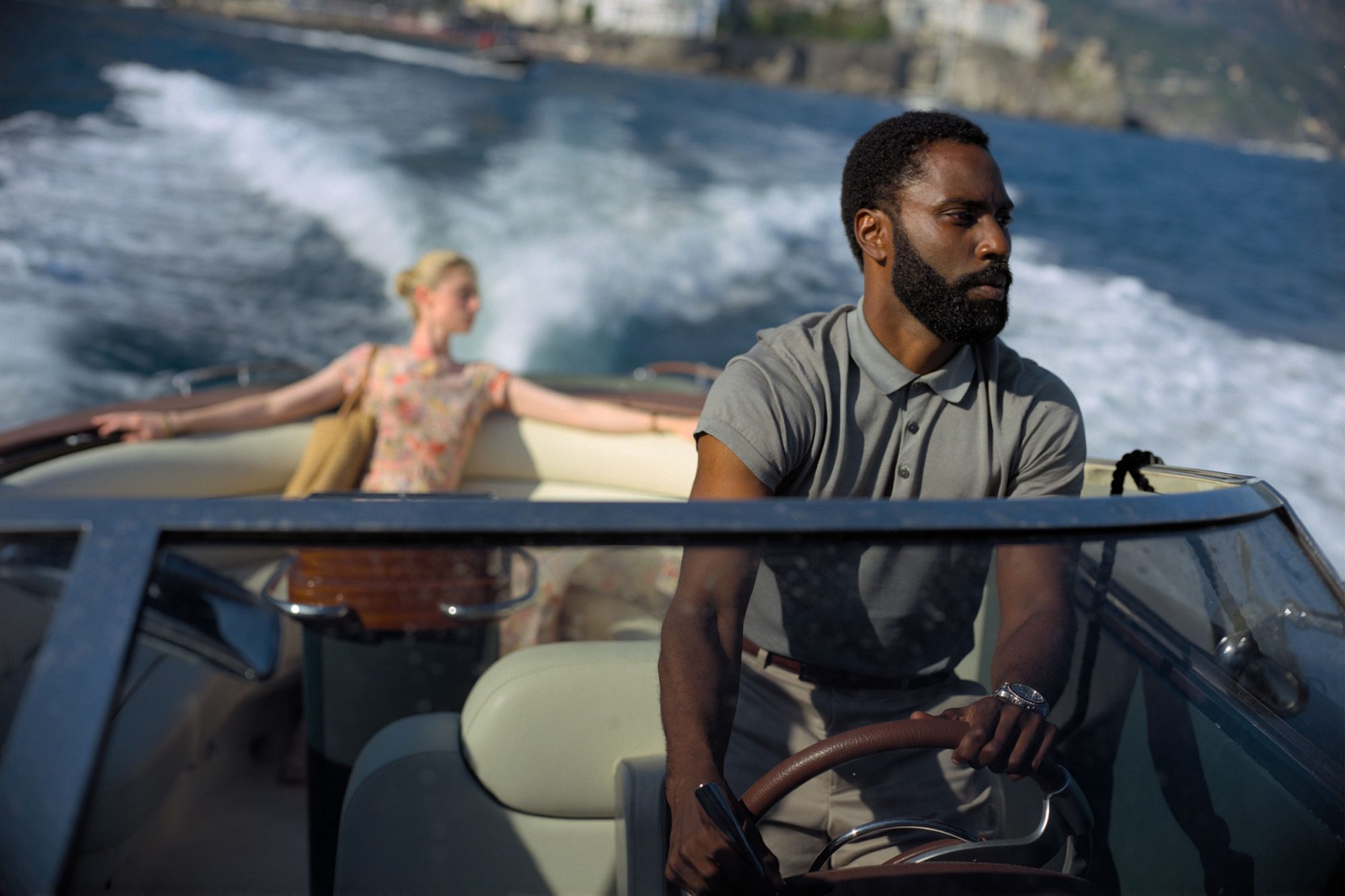 About the filmmaker:
Writer-director Christopher Nolan is famous for his innovative, story-driven filmmaking. He got his start at the Slamdance Film Festival in 1999 with his debut feature, the neo-noir crime thriller Following, and his second film, the cult classic Memento, premiered at Sundance the following year. He earned increasing admiration for his helming of the Dark Knight trilogy and pushing the boundaries of filmmaking with his compelling engineering of stories inspired by real scientific concepts in The Prestige, Inception, and Interstellar.
His films have received numerous accolades, including five Academy Award nominations. The Film Center was proud to screen one of those nominees, the masterpiece Dunkirk, on 70mm film in 2017, and in autumn 2020, one of only ten 70mm prints of Tenet in the world screened at the Center.
Learn more about Science on Screen
See our upcoming films
MAJOR SUPPORT


Ohio Arts Council
Greater Columbus Arts Council
The Columbus Foundation
Campus Partners
WITH HELP FROM


G&J Pepsi
WOSU Public Media