Rude Boy (1980)
Director: David Mingay, Jack Hazan Run Time: 133 min. Rating: R Release Year: 1980
Starring: Jimmy Pursey, Joe Strummer, Paul Simonon, Ray Gange, Topper Headon
Country: United Kingdom
Language: English
About the film:
"For anyone even marginally interested in the Clash's music"

—Janet Maslin for The New York Times
Awarded Honorable Mention at the 1980 Berlin International Film Festival. Merging documentary and fiction, Rude Boy (1980) follows roughneck Ray Gange as he drops his Soho sex-shop job to roadie for The Clash—the most fiery, revolutionary rock 'n' roll band of the era, seen in this film at the dizzying peak of their powers.
Ray, a difficult, sometimes reactionary subject and a foil to the band's idealism, plays observer to The Clash's legendary 1978 Rock Against Racism concert in London's Victoria Park and their studio recording of Give 'Em Enough Rope. Set against a background of riots, racist and anti-racist demos, and police hostility towards Black British youth, this unforgettable, absorbing film portraits a UK on the brink of Thatcherism, and a moment when subcultural shock troops met those of a rising right wing in the streets.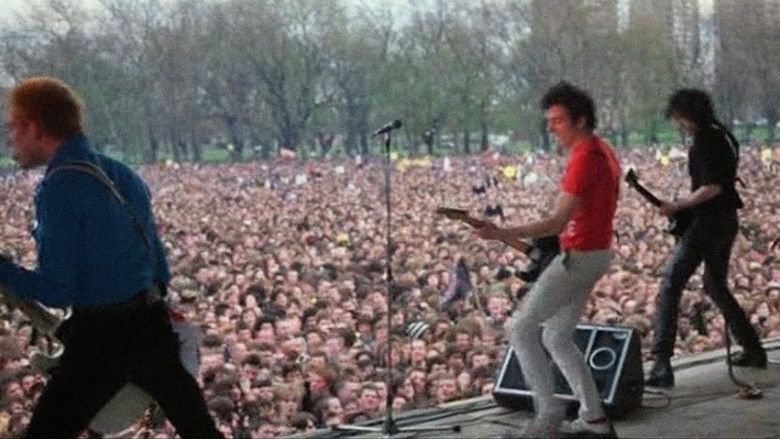 About the filmmakers: 
Directed by Jack Hazan and David Mingay, Rude Boy (1980) is the filmmaking duos followup to A Bigger Splash (1973), which also blended fact and fiction to create a shockingly intimate portrait of an artist.
See our upcoming films
MAJOR SUPPORT


Ohio Arts Council
Greater Columbus Arts Council
The Columbus Foundation
Campus Partners
National Endowment for the Arts
WITH HELP FROM


G&J Pepsi
WOSU Public Media