Old Henry (2021)
Director: Potsy Ponciroli Run Time: 99 min. Release Year: 2021
Starring: Gavin Lewis, Scott Haze, Stephen Dorff, Tim Blake Nelson, Trace Adkins
Country: United States
Language: English
"a rock-solid, off-the-beaten-path Western…about violence and redemption, fathers and sons, and the mythology that lives in all our hearts"

—Owen Gleiberman for Variety
About the film:
World Premiere at the 2021 Venice Film Festival. A widowed farmer and his son warily take in a mysterious, injured man with a satchel of cash. When a posse of men claiming to be the law come for the money, the farmer must decide who to trust. Defending a siege of his homestead, the farmer reveals a talent for gun-slinging that surprises everyone, calling his true identity into question.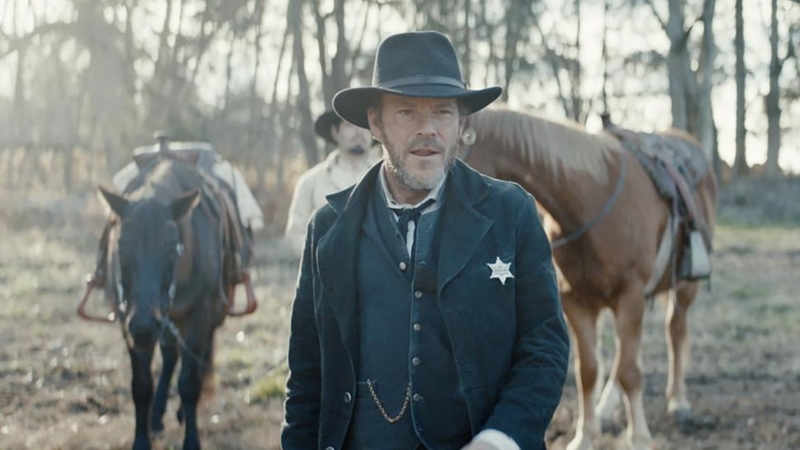 About the filmmaker:
Writer-director Potsy Ponciroli has directed over 70 music videos and commercials for artists such as Luke Bryan, Kenny Chesney, Yelawolf, Cage The Elephant and many more in the rock, rap and country genres. In 2012, he wrote and directed his debut feature film Super Zeroes, and was also the showrunner for the 2016–2017 series Still the King with Billy Ray Cyrus and Joey Lauren Adams. He is an Executive Producer on Jay and Silent Bob Reboot and the upcoming Ted K based on the diaries of the Unabomber.
In Old Henry, Ponciroli worked with highly skilled and versatile actor Tim Blake Nelson. Read more here.
See our upcoming films
MAJOR SUPPORT


Ohio Arts Council
Greater Columbus Arts Council
The Columbus Foundation
Campus Partners
WITH HELP FROM


G&J Pepsi
WOSU Public Media