Let the Wrong One In (2022)
Director: Conor McMahon Run Time: 96 min. Rating: NR Release Year: 2021
Starring: Anthony Stewart Head, David Pearse, Eoin Duffy, Hilda Fay, Karl Rice
Country: Ireland
Language: English
About the film:
Jury Prize winner at Screamfest 2021. 16-year-old Matt is a little too nice for his own good, and when he discovers that his older, estranged brother Deco has turned into a vampire, he's faced with a dilemma: will he risk his own life to help his sibling, with blood being thicker than water; or will he stake him before he spreads the infection further?
"Super silly, but surprisingly clever… tells a joyously entertaining tale of family and forgiveness with extra bite"

—Kat Hughes for The Hollywood News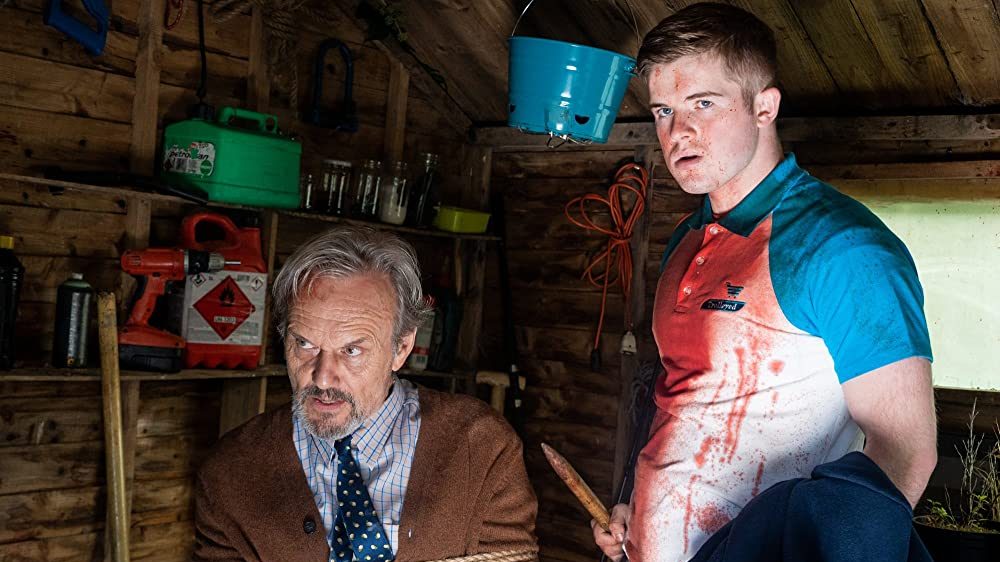 About the filmmaker:
A graduate of Ireland's National Film School, Conor McMahon has been crafting horror features and shorts for two decades. His feature films include Dead Meat (2004), The Disturbed (2009), and From the Dark (2014). His acclaimed third film, Stitches (2012), won Best Death at Fright-Fest and the Jurat Jove Award for Best Midnight X-Treme Feature Film at the Sitges International Film Festival.
His latest feature, Let The Wrong One In, is a fun, irreverent take on the traditional vampire tale.
See our upcoming films
MAJOR SUPPORT


Ohio Arts Council
Greater Columbus Arts Council
The Columbus Foundation
Campus Partners
National Endowment for the Arts
WITH HELP FROM


G&J Pepsi
WOSU Public Media