Landscape with Invisible Hand (2023)
Director: Cory Finley Run Time: 105 min. Rating: R Release Year: 2023
Starring: Asante Blackk, Josh Hamilton, Kylie Rogers, Michael Gandolfini, Tiffany Haddish
Country: United States
Language: English
About the film:
World Premiere, 2023 Sundance Film Festival
Years into a benevolent alien occupation, mankind is still adjusting to its new overlords. Their technology initially held promise for global prosperity, but rendered most human jobs – and steady income – obsolete. When two teenagers discover the aliens are fascinated with human love and will pay for access to it, they decide to livestream their romance to make extra cash for their families. Based on the acclaimed 2017 novel by M. T. Anderson.
"set to be a cult classic… a cutting satire about economic imperialism, the commodification of culture, and the degrees to which human beings are forced to debase themselves in order to survive."

—Dylan Roth, Observer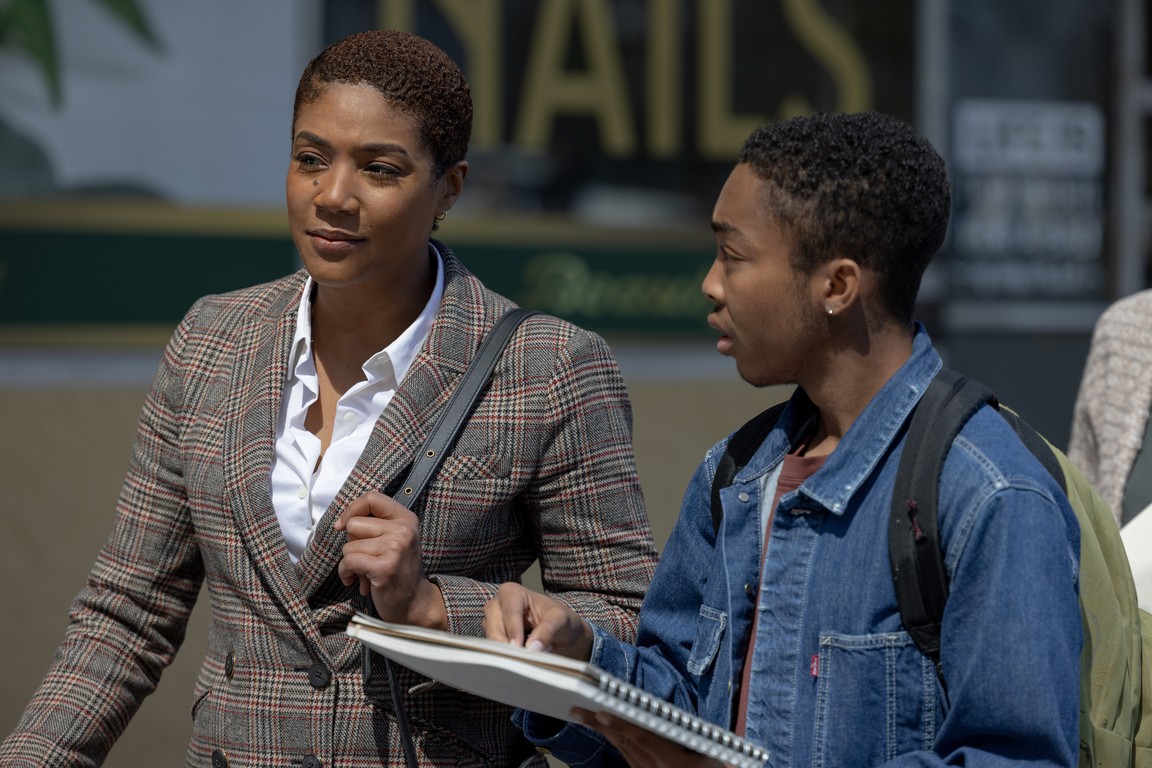 About the filmmaker:
Cory Finley is a New York-based, St. Louis-born writer and director. He began his career as a playwright and transitioned to film with Thoroughbreds (2017), adapted from his own stage play. The film premiered in the Best of Next! section at the 2019 Sundance Film Festival. His second feature, Bad Education (2019), premiered on HBO and won an Emmy in 2020. Both screenplays earned Finley nominations at the Independent Spirit Awards. His third feature film Landscape with Invisible Hand (2023) premiered at Sundance in 2023.
See our upcoming films
MAJOR SUPPORT


Ohio Arts Council
Greater Columbus Arts Council
The Columbus Foundation
Campus Partners
National Endowment for the Arts
WITH HELP FROM
CD 92.9 FM
G&J Pepsi
WOSU Public Media