Kuessipan
Director: Myriam Verreault Run Time: 117 min. Rating: G Release Year: 2021
Starring: Brigitte Poupart, Étienne Galloy, Sharon Ishpatao Fontaine, Yamie Grégoire
Country: Canada
Language: Montagnais, French, English
Presented in the Virtual Screening Room in partnership with ArtMattan Films.
 "A coming-of-age story told with humour, tenderness, and heartbreak, Kuessipan is a poignant exploration of evolving friendship and dreams, and the bonds that will forever root us in our culture."
About the film:
Official Selection of Toronto International Film Festival, presented in the Discovery section for directors to watch in the future of world cinema. Director Myriam Verreault's first narrative feature is adapted from the acclaimed novel Kuessipan and co-written with its award-winning First Nations author, Naomi Fontaine.
In a Quebec Innu community, Mikuan and Shaniss struggle to maintain their close friendship when they clash over their diverging ambitions. When Mikuan falls in love with a white boy and starts to consider a life beyond their tiny reserve, her bond with Shaniss and her family is put to the test.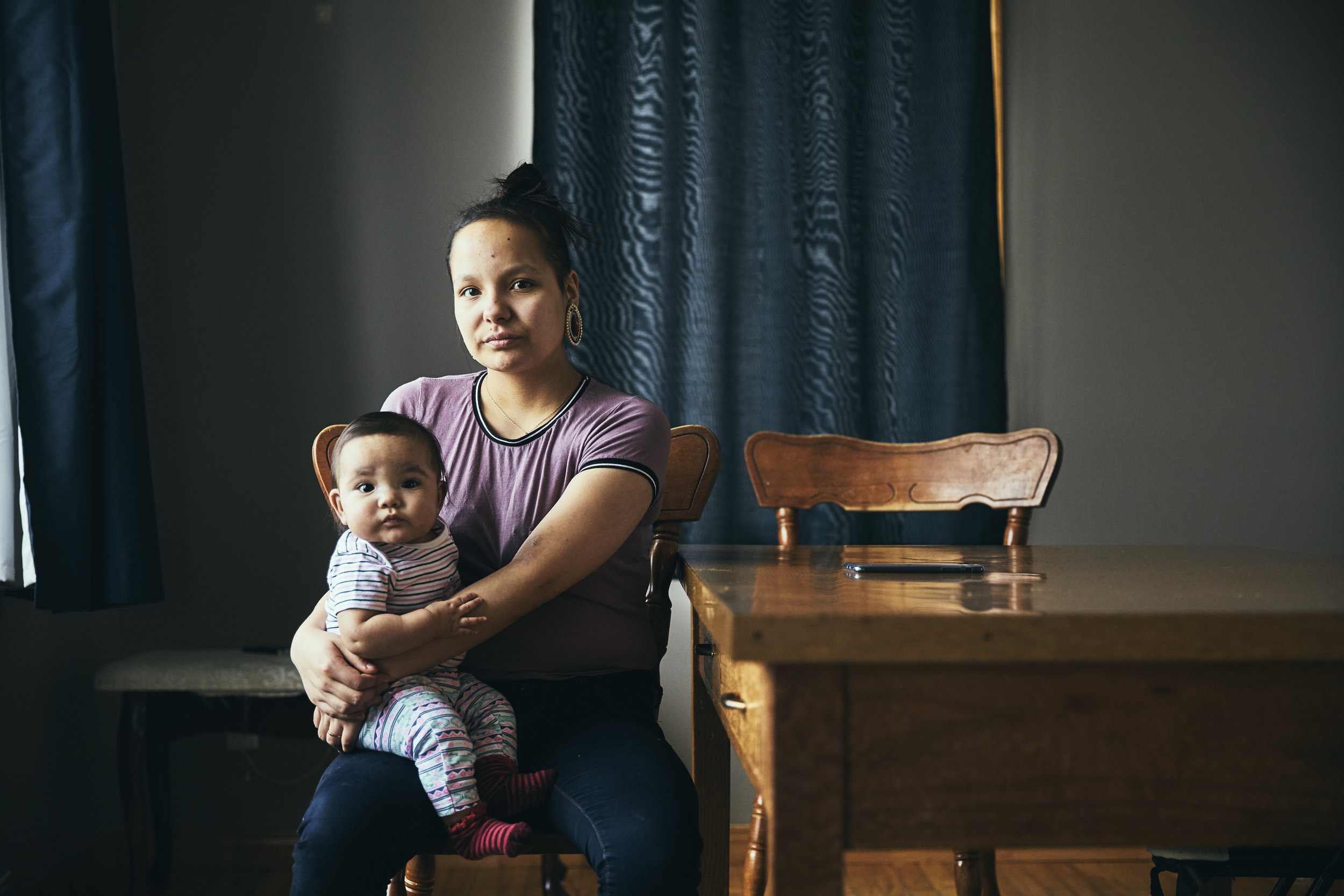 About the filmmaker:
Writer, director and editor Myriam Verreault began her film career working with Quebec's Kino, a group founded in 1999 to provide a forum for the screening of short films by young filmmakers. Together with Henry Bernadet, Verreault founded the independent film production company Vostok Films and crafted the feature documentary drama À l'ouest de Pluton (2008), an unbiased portrait of youth that follows twelve Quebec teenagers, all non-actors, for 24 hours. The film was nominated for a Tiger Award for emerging directors at Rotterdam International Film Festival 2009.
In 2011, she directed My Tribe Is My Life – Shana, The Emo Kid with a young resident of Mani-Utenam. In 2014, she edited Mélanie Carrier and Olivier Higgins' Québékoisie exploring the relationship between Québécois and Indigenous people. Most recently, she directed the on-going dramatic Quebec TV series 5e Rang.
For her debut narrative feature Kuessipan, Verreault was cautious about taking control of the story and collaborated closely with Fontaine, her family, and their Innu community. Read more about identity in storytelling from Verreault and Fontaine in an interview with Orla Smith for Seventh Row.
"I wrote Kuessipan, which means 'it's your turn' in Innu. I said it's my turn to talk, my turn for my people and I to talk about our community."

– Naomi Fontaine, author and co-writer, for Seventh Row
 See all virtual titles
MAJOR SUPPORT


Ohio Arts Council
Greater Columbus Arts Council
The Columbus Foundation
Campus Partners
WITH HELP FROM


G&J Pepsi
WOSU Public Media