From Book to Film: How to Train Your Dragon (2010)
Director: Chris Sanders, Dean DeBlois Run Time: 98 min. Release Year: 2010
Starring: America Ferrera, Craig Ferguson, Gerard Butler, Jay Baruchel, Jonah Hill
Country: United States
Language: English
---
From Book to Film at Gateway Film Center
The essential summer film series returns with a new theme each month. July features movies suitable for all ages. Visit Ticket Center beginning at noon the day of the screening to reserve your spot!
Admission is free with your library card. Don't have a card? You can ​apply for one online​.
See more From Book to Film
---
About the film:
This film rolls fire-breathing action, epic adventure and big laughs into a captivating, fun and original story. Hiccup is a young Viking who defies tradition and befriends one of his deadliest foes – a ferocious dragon he calls Toothless. Together, the unlikely heroes fight against the odds to save both their worlds.
Loosely based on the 2003 book of the same name by Cressida Cowell, How to Train Your Dragon (2010) is a feel-good family film with dazzling animation, surprising dramatic depth, and thrilling 3-D sequences. Beloved by audiences and critics alike, the film was nominated for Best Animated Feature Film of the Year at the 83rd Academy Awards.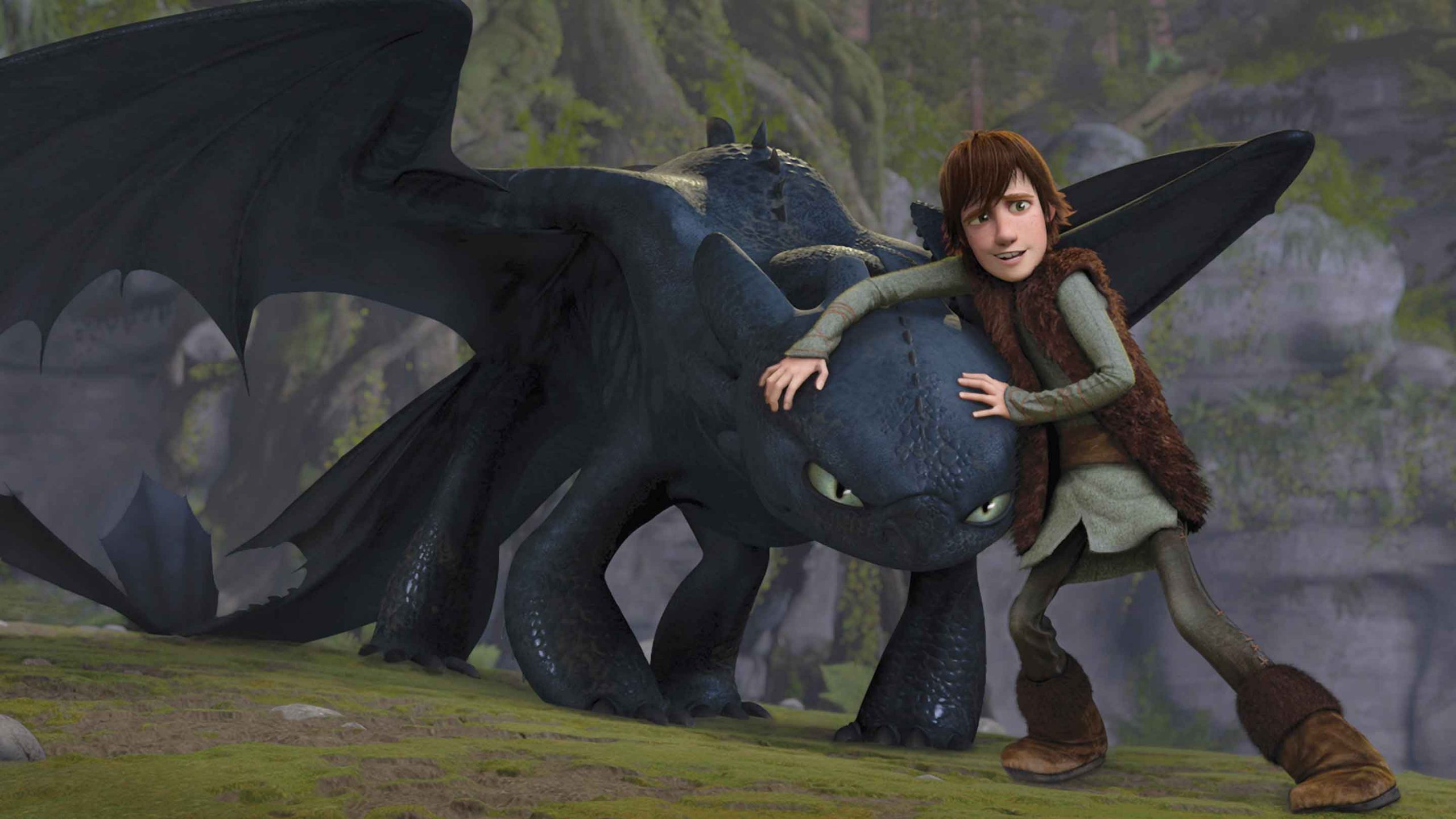 About the filmmakers:
Chris Sanders is an American animator, director, screenwriter, producer, illustrator, and voice actor. He has worked on some of the most beloved animated films, including Beauty and the Beast (1991), Aladdin (1992), The Lion King (1994), and many more. His major credits include Lilo & Stitch (2002) and How to Train Your Dragon (2010), both of which he co-wrote and co-directed with Dean DeBlois, The Croods (2013) with Kirk DeMicco, and his live-action and solo directorial debut The Call of the Wild (2020). He is also known for creating the story behind Lilo & Stitch and for creating and voicing its latter title character in the film and its franchise.
Dean DeBlois is a Canadian film director, film producer, screenwriter, and animator. He is best known for writing and directing the Academy Award-nominated animated film Lilo & Stitch (2002) for Disney, the How to Train Your Dragon film trilogy for DreamWorks Animation, and directing the documentary Heima (2007) about the Icelandic band Sigur Rós.
See all upcoming films
FROM BOOK TO FILM 2023 IS SUPPORTED BY


Donna and Larry James
Columbus Metropolitan Library
Campus Partners
GATEWAY FILM FOUNDATION MAJOR SUPPORT


Ohio Arts Council
Greater Columbus Arts Council
The Columbus Foundation
Campus Partners
National Endowment for the Arts
WITH HELP FROM
CD 92.9 FM
G&J Pepsi
WOSU Public Media