Fright Club: Spring (2014)
Director: Aaron Moorhead, Justin Benson Run Time: 109 min. Rating: NR Release Year: 2014
Starring: Augie Duke, Jeremy Gardner, Lou Taylor Pucci, Nadia Hilker, Nick Nevern
Country: United States
Language: English, Italian, French, German
---
Before the presentation, meet up with fellow horror movie lovers in The Torpedo Room and then join us at 7PM for the live recording of the Fright Club podcast hosted by George Wolf and Hope Madden.
Presentation courtesy of the American Genre Film Archive.
---
About the film:
Premiered at the 2014 Toronto International Film Festival. Evan is a young American fleeing to Europe to escape his past. While backpacking along the Italian coast, everything changes during a stop at an idyllic Italian village, where he meets and instantly connects with the enchanting and mysterious Louise. A flirtatious romance begins to bloom between the two. However, Evan soon realizes that Louise has been harboring a monstrous, primordial secret that puts both their relationship and their lives in jeopardy.
"Moving and beautiful, it's a true original, with an appeal that extends way beyond the normal limits of the horror genre."

—Anton Bitel for Sight & Sound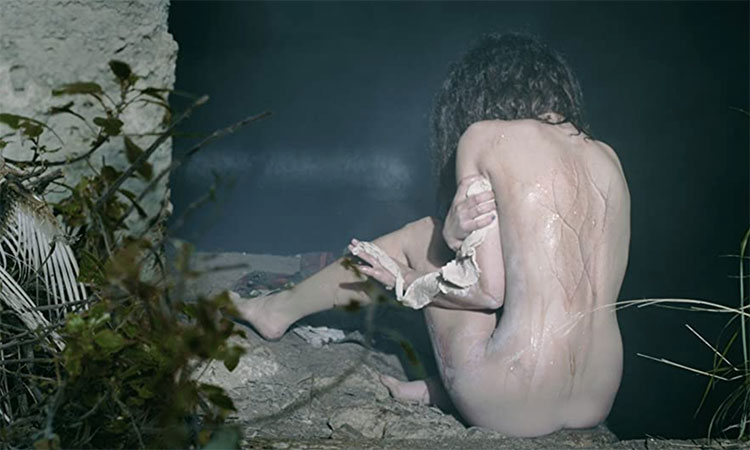 About the filmmakers:
Justin Benson and Aaron Moorhead co-directed the 2018 hit The Endless, as well as festival favorites Spring (2014), Synchronic (2019), and Resolution (2012). Their films have been acclaimed for their naturalistic performances, dreamlike cinematography, and avant-garde approach. Most recently, they directed episodes of the Netflix series Archive 81, and Moon Knight for Marvel Studios, and their feature Something in the Dirt (2022) was nominated for the NEXT Innovator Award at the Sundance Film Festival. They run the boutique indie production company Rustic Films with their producing partner David Lawson.
See our upcoming films
MAJOR SUPPORT


Ohio Arts Council
Greater Columbus Arts Council
The Columbus Foundation
Campus Partners
National Endowment for the Arts
WITH HELP FROM


G&J Pepsi
WOSU Public Media