Five Nights at Freddy's (2023)
Director: Emma Tammi Run Time: 110 min. Rating: PG-13 Release Year: 2023
Starring: Elizabeth Lail, Josh Hutcherson, Kat Conner Sterling, Mary Stuart Masterson, Piper Rubio
Country: United States
Language: English
About the film:
Can you survive five nights? The terrifying horror game phenomenon becomes a blood-chilling cinematic experience as the iconic Blumhouse productions—the team behind 2022's M3GAN, 2021's The Black Phone and 2020's The Invisible Man—brings Five Nights at Freddy's to the big screen.
Recently fired and desperate for work so that he can keep custody of his 10-year-old sister Abby, Mike agrees to take a position as a night security guard at an abandoned theme restaurant: Freddy Fazbear's Pizzeria. But Mike soon discovers that nothing at Freddy's is what it seems. With the aid of Vanessa, a local police officer, Mike's nights at Freddy's will lead him into unexplainable encounters with the supernatural and drag him into the black heart of an unspeakable nightmare.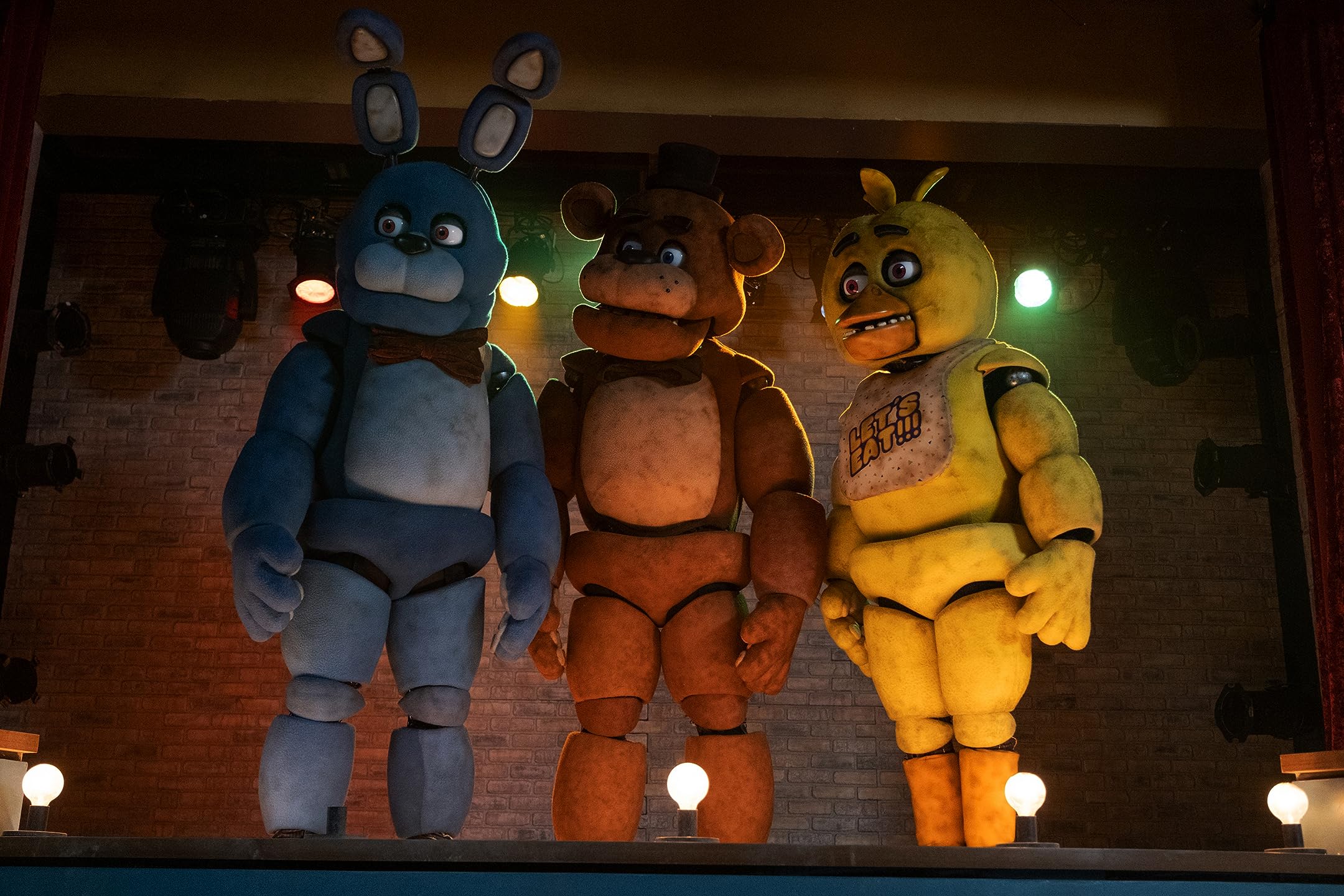 About the filmmaker:
Emma Tammi is a filmmaker from New York. After graduating from Wesleyan University, she completed an internship with Robert Altman who remains a strong influence on her work. She premiered her feature directorial debut, the sinister supernatural Western The Wind (2018), at the 2018 Toronto International Film Festival. She previously co-directed the documentaries Election Day: Lens Across America (2017) and Fair Chase (2014) with Alex Cullen. She also directed episodes of the Hulu Originals series Into the Dark as well as the The Left Right Game, a 2020 science fiction horror podcast based on Jack Anderson's 2017 r/nosleep subreddit series "Has anyone heard of the Left/Right Game?" Five Nights at Freddy's (2023) is her second feature film.
See our upcoming films
MAJOR SUPPORT
Ohio Arts Council
Greater Columbus Arts Council
The Columbus Foundation
Campus Partners
National Endowment for the Arts
WITH HELP FROM
CD 92.9 FM
G&J Pepsi
WOSU Public Media