Exhibition on Screen: Easter in Art (2021)
Director: Phil Grabsky Run Time: 85 min.
---
Presented April 14–16, 2022, as part of Exhibition on Screen, an in-depth look at the world's most extraordinary art exhibits and the motivation behind them made possible through partnership with Gateway Film Center, the McConnell Arts Center, and Columbus Museum of Art.
---
About the film: The story of Christ's death and resurrection is perhaps the most significant historical event of all time, as recounted by the gospels but, equally, as depicted by the greatest artists in history.
This beautifully crafted film explores the Easter story as depicted in art, from the time of the early Christians to the present day. Shot on location in Jerusalem, United States and throughout Europe, the film explores the different ways artists have depicted the Easter story through the ages and thus depicts the history of us all.
The greatest story ever painted.
"Anyone who has any interest in art… anyone who has any interest in visual culture… has to be interested in the Christian story."
Rachel Campbell-Johnston, The Times
Dali/DaVinci/Rembrandt/Caravaggio/Michelangelo/Rubens/Titian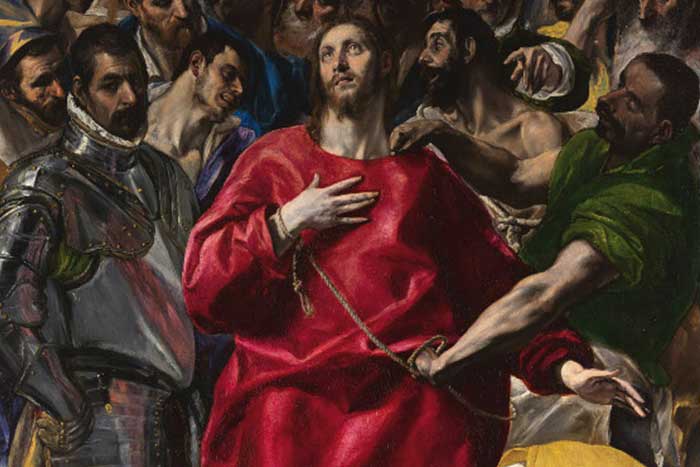 About the filmmaker: Phil Grabsky is an award-winning documentary filmmaker. With a career spanning 25 years, Phil and his company Seventh Art Productions make films for cinema, television and DVD. His biggest project to date is the creation of a unique documentary series, Exhibition on Screen, that brings major art exhibitions – and the stories of both the galleries and the artists-to a worldwide audience.
Exhibition on Screen
Ask About Group Sales
PROGRAM SUPPORT


Columbus Museum of Art
McConnell Arts Center
MAJOR SUPPORT


Ohio Arts Council
Greater Columbus Arts Council
The Columbus Foundation
Campus Partners
National Endowment for the Arts
WITH HELP FROM


G&J Pepsi
WOSU Public Media