Deconstructing the Beatles: 1963 Yeah! Yeah! Yeah! (2018)
Director: Justin Drobinski, Sean Gallagher Run Time: 75 min. Release Year: 2018
Starring: Scott Freiman
Country: United States
Language: English
About the film:
With his Deconstructing the Beatles series, Scott Freiman combines his love of the band with his experience as a composer, producer and engineer to deliver unique educational lectures about their creative process. He moves past the personalities of the four Beatles to uncover the reasons why their music continues to be loved by millions.
In late 1962, the Beatles stepped into EMI studios for the first time, meeting producer George Martin and beginning an unparalleled and remarkable recording career. Over the next eighteen months, they would release four number one singles (including "She Loves You" and "I Want To Hold Your Hand") and two number one albums while becoming international superstars.
In 1963 Yeah! Yeah! Yeah!, Scott Freiman explores the music that helped launch Beatlemania. Learn how the Beatles adapted musical ideas and made them their own. Be amazed at the primitive recording technology they used to create their early hits. Experience the Beatles' insane schedule as they charmed the press, their fans, and the world at large. It was a year like no other!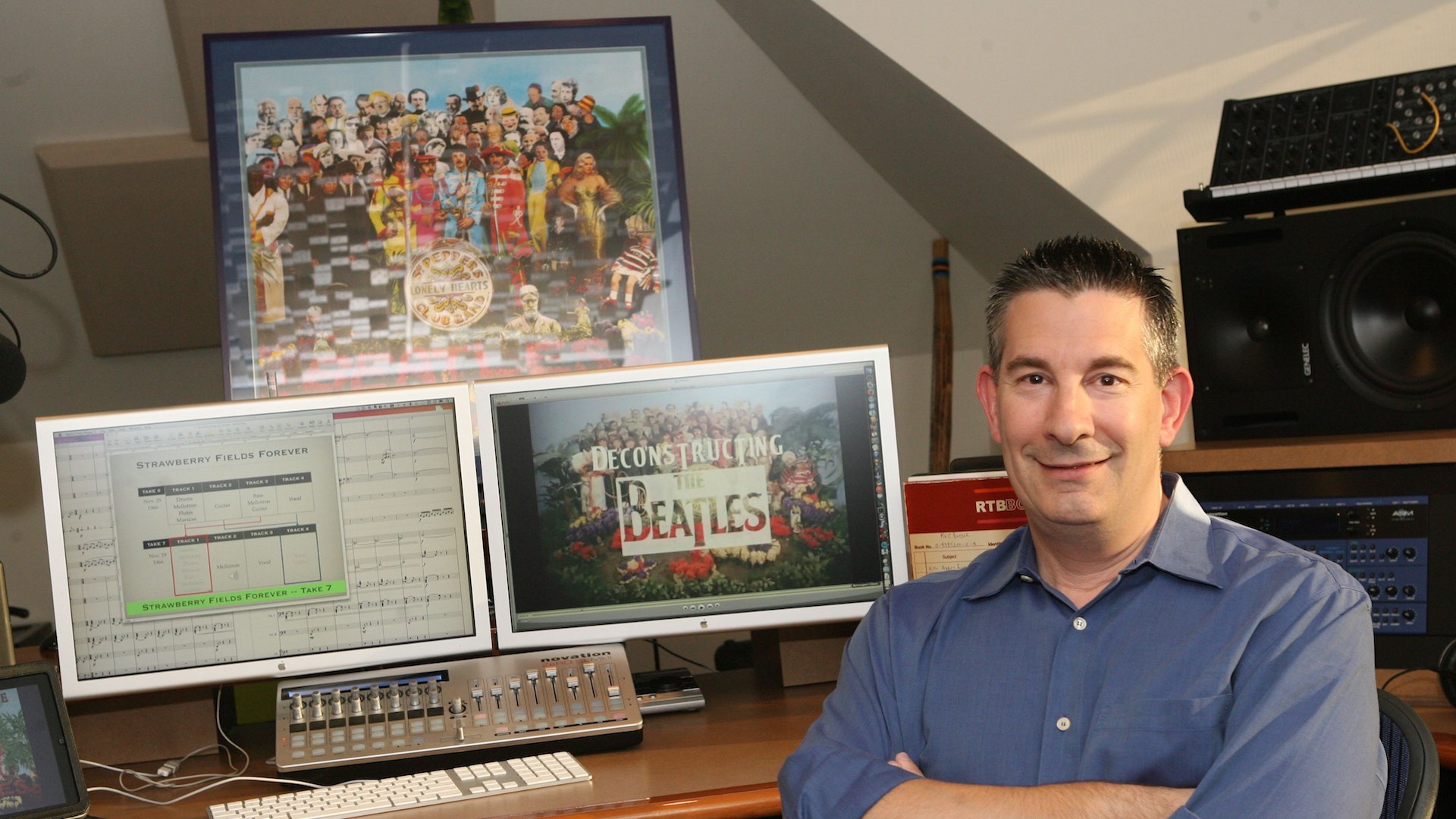 Scott Freiman is an internationally recognized expert and lecturer on the music of the Beatles. He is creator of Deconstructing the Beatles, a series of multimedia presentations about the composition and production techniques of the band. He has presented his lectures to sold-out audiences nationwide and has spoken about the Beatles at colleges, universities, and corporations, and contributed his insights into for the 2013 book All the Songs: The Story Behind Every Beatles Release. He also writes about music and "deconstructs" songs and bands for Culture Sonar and co-hosts the monthly Fab Four Master Class with fellow Beatleologist Kenneth Womack.
About the filmmakers:
Deconstructing the Beatles: The Birth of the Beatles (2018) was filmed by directors Sean Gallagher and Justin Drobinski at the Jacob Burns Film Center in Pleasantville, New York.
Sean Gallagher is a documentary filmmaker and editor. With over a decade of experience in creating media for non-profits, he is currently Director of Media for Reconsider and was previously the Lead Content Producer at Jacob Burns Film Center. His first feature-length documentary, Brothers of the Black List, was presented by Jonathan Demme and screened at festivals such as DOC NYC and was awarded "Best Documentary" at the Catskill Mountains Film Festival. Gallagher is a recipient of the Merit for "Artistic Contribution to Social Justice" by the SUNY Oneonta Department of Africana & Latino Studies. He also served as a co-organizer of TEDxSingSing, one of the first TEDx events to be held inside a maximum security prison.
Justin Drobinski is a freelance cinematographer, camera operator, and production assistant. He is also the Equipment Manager at Jacob Burns Film Center Media Arts Lab as well as the Cinematographer for the in-house Production Team. He has collaborated with Gallagaher on multiple projects, including several films in the Deconstructing the Beatles series as well as the short documentary Whispering Spirits.
See our upcoming films
MAJOR SUPPORT


Ohio Arts Council
Greater Columbus Arts Council
The Columbus Foundation
Campus Partners
National Endowment for the Arts
WITH HELP FROM
CD 92.9 FM
G&J Pepsi
WOSU Public Media