Clara Sola (2022)
Director: Nathalie Álvarez Mesén Run Time: 106 min. Rating: NR Release Year: 2021
Starring: Ana Julia Porras Espinoza, Daniel Castañeda Rincón, Flor María Vargas Chaves, Wendy Chinchilla Araya
Country: Sweden, Costa Rica, Belgium, Germany, France, United States
Language: Spanish
About the film:
Premiered in the Directors' Fortnight at the 2021 Cannes Film Festival. In a remote village in Costa Rica, Clara, a withdrawn 40-year-old woman, experiences a sexual and mystical awakening as she begins a journey to free herself from the repressive religious and social conventions which have dominated her life.
"One of the most breathtaking feature debuts in recent memory"

—Matt Fagerholm for RogerEbert
Clara Sola (2022) was selected as the Costa Rican entry for the Best International Feature Film at the 94th Academy Awards. The phenomenal cast of primarily first-time actors is headed by dancer Wendy Chinchilla Araya as Clara.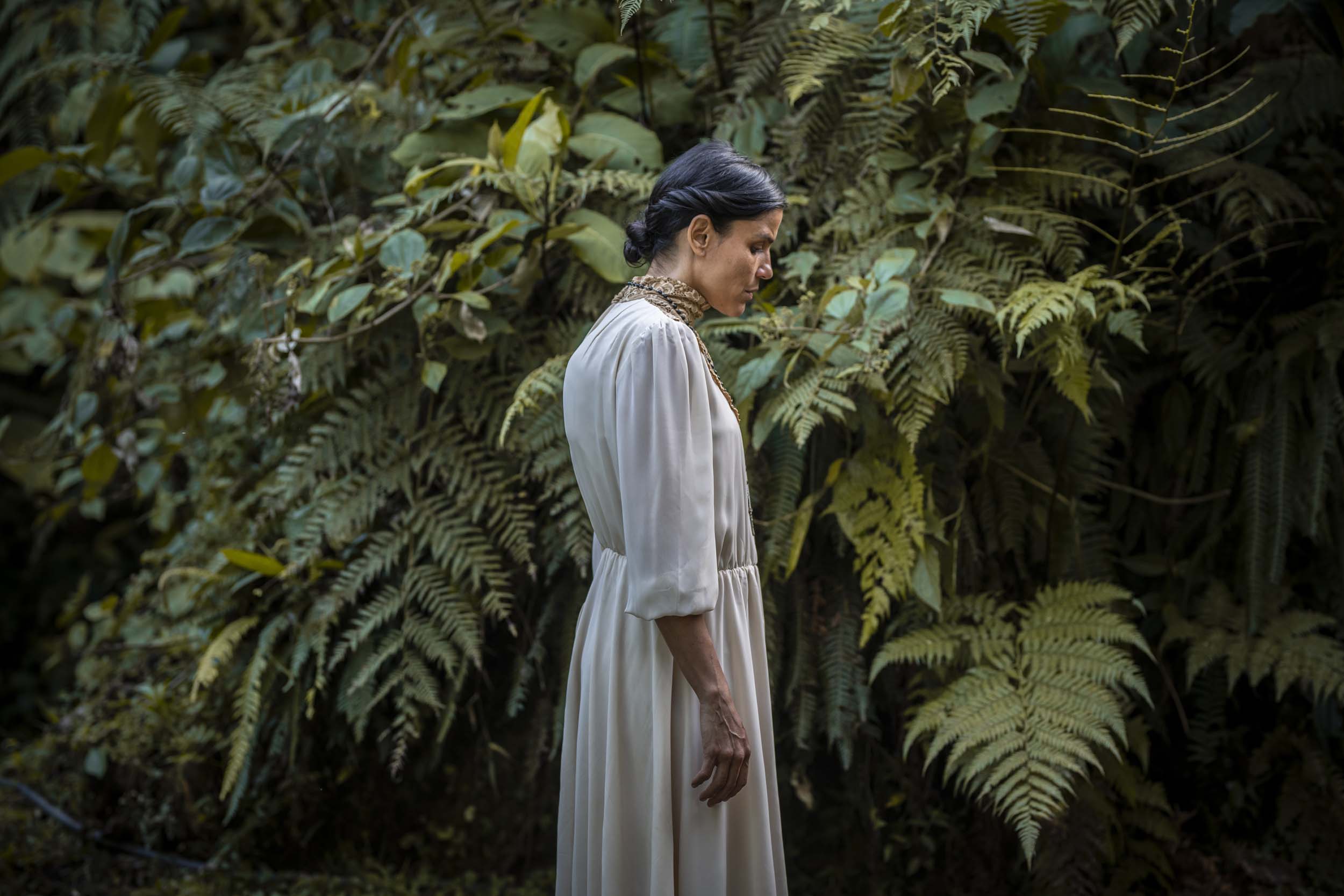 About the filmmaker:
Nathalie Álvarez Mesén is a Costa Rican-Swedish screenwriter/director. She started her career in physical theater in Costa Rica before pursuing her B.F.A. degree in Mime Acting at the Stockholm University of the Arts in Sweden. Nathalie later graduated from Columbia University's Graduate Film Program in NYC with an M.F.A. in Film Directing/Screenwriting.
An alumna of the Berlinale Talents, TIFF Filmmaker Lab, and NYFF Artist Academy, Nathalie's shorts have screened at film festivals all over the world. Her short, Filip (2015), won Best Film Under 15 Minutes at the 2016 Palm Springs Shortfest, and Asunder (2015) screened at the 2016 Telluride Film Festival. She also co-wrote Entre tú y Milagros (2020), winner of the Orizzonti Award for Best Short in the Venice Film Festival 2020. Currently, Nathalie is developing her second feature, The Wolf Will Tear Your Immaculate Hands.
See our upcoming films
MAJOR SUPPORT


Ohio Arts Council
Greater Columbus Arts Council
The Columbus Foundation
Campus Partners
National Endowment for the Arts
WITH HELP FROM


G&J Pepsi
WOSU Public Media