Broadcast News: Almost Famous (2000)
Director: Cameron Crowe Run Time: 122 min. Rating: R Release Year: 2000
Starring: Billy Crudup, Frances McDormand, Jason Lee, Kate Hudson, Patrick Fugit
Country: United States
Language: English, French
---
Broadcast News: Journalism on Film at Gateway Film Center
In partnership with Columbus Underground, a seasonal series examining the state of journalism. Screening will begin at 7:45pm. Learn more about the series here.
---
About the film:
In 1973, 15-year-old William Miller's unabashed love of music and aspiration to become a rock journalist lands him an assignment from Rolling Stone magazine to interview and tour with the up-and-coming band, Stillwater.
Writer-director Cameron Crowe won an Academy Award for this deeply personal and universally entertaining coming-of-age story, following a 15-year-old journalist on the road with an up-and-coming rock band in the early 1970s. The story is loosely based on his own experiences as a teen writer for Rolling Stone.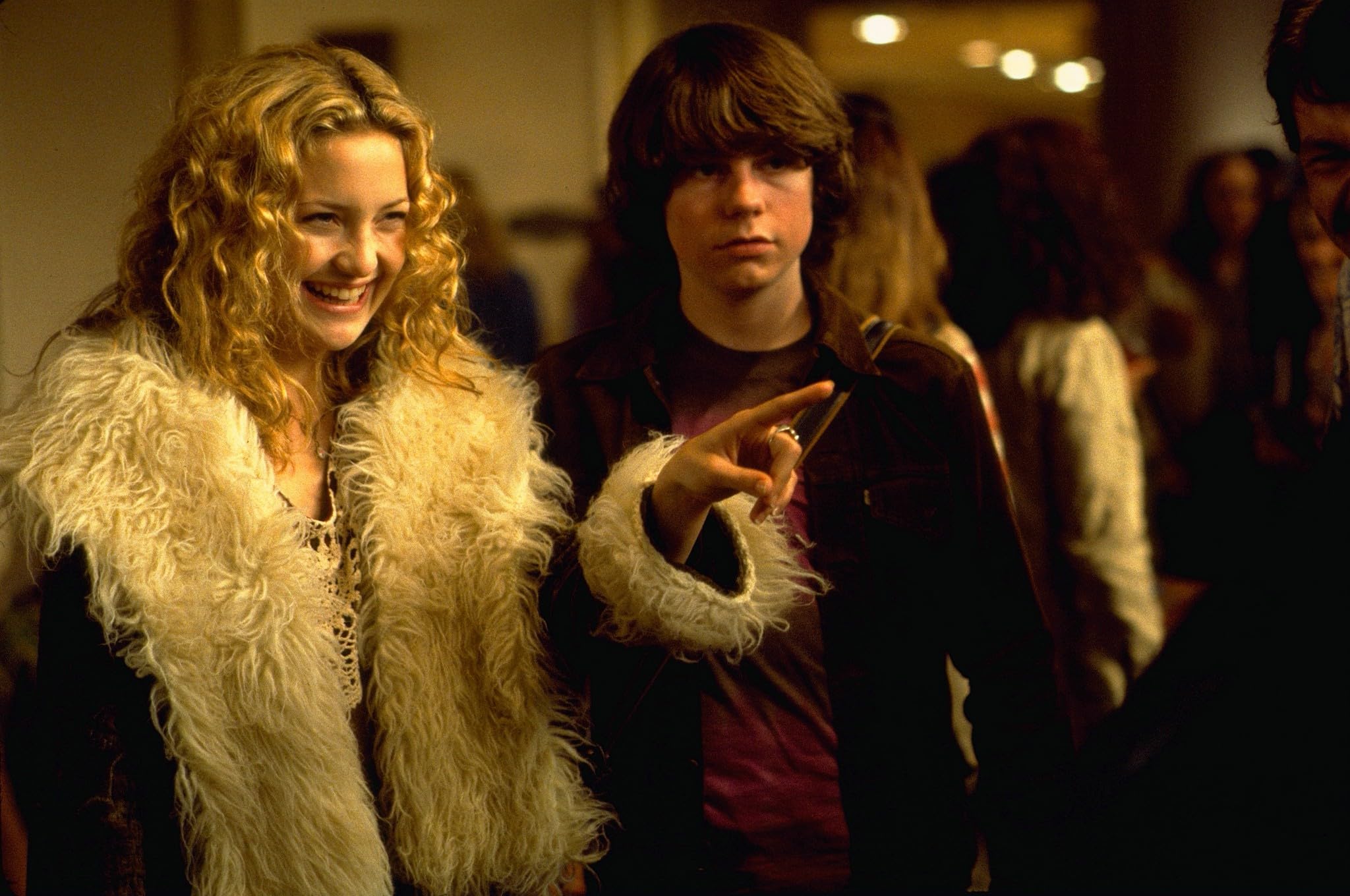 About the filmmaker:
Cameron Crowe is an American filmmaker and journalist. At age 22, he spent almost a year undercover as a high school student to write the book and script for his first feature Fast Times at Ridgemont High (1982), directed by Amy Heckerling. He later wrote and directed the feature films Say Anything… (1989), Singles (1992), Jerry Maguire (1996), Vanilla Sky (2001), and Elizabethtown (2005), among others. He directed the music documentaries, Pearl Jam Twenty (2011), The Union (2011), and produced David Crosby: Remember My Name (2019), and created the Showtime series Roadies (2016).
Crowe's seminal work, the autobiographical film Almost Famous (2000), is loosely based on his early career as a writer for Rolling Stone. For his work, he won an Academy Award and a BAFTA for Best Original Screenplay, a Golden Globe for Best Motion Picture – Musical or Comedy, and a Grammy Award for Best Compilation Soundtrack for Visual Media. He adapted the film into a stage musical on Broadway in 2022 for which he received a Tony Award for Best Original Score nomination.
See our upcoming films
MAJOR SUPPORT
Ohio Arts Council
Greater Columbus Arts Council
The Columbus Foundation
Campus Partners
National Endowment for the Arts
WITH HELP FROM
CD 92.9 FM
G&J Pepsi
WOSU Public Media